Commonly known as the "White City"; Belgrade is the largest city of Serbia that provides tourists a diverse variety of art and culture. If you are planning a trip to Belgrade, ensure that you allow some time to explore the amazing historical sites as well as its nightlife. Being the capital of Serbia, Belgrade attracts innumerable travelers from various parts of the world.
The official language of Serbia is Serbian. However, some other languages that are often spoken here are Slovak, Hungarian, Croatian, Romanian, etc. There are several restaurants, clubs, shopping centers, and local markets to explore and enjoy. It does not matter which club you choose for spending your time as all of them provide great entertainment and amazing food. Entry to most of the clubs is free and smoking/drinking is legal and popular in all.
A three day trip to Belgrade would be enough to explore the city completely. However, before you plan your itinerary, ensure that you add the below mentioned things to do in Belgrade so that you do not miss on the most attractive places.
Things To Do In Belgrade
Belgrade Fortress
Your trip to Belgrade would be incomplete if you do not visit its most historical site; the Belgrade Fortress. The views of the confluence of Sava and Danube rivers from the fortress are fantastic. Travelers and locals visit the Belgrade fortress to escape from the hustle and bustle of the city. It is a large area with several gates and fortifications, so you will require at least two hours to explore the entire fortress. You can even pick a drink and enjoy the views as there are several kiosks selling beer and snacks.
Kalemegdan Park
The Kalemegdan is the largest park, which is located on a 125-metre high cliff and is a part of the Belgrade Fortress. There are several cultural and art events held regularly that attract numerous visitors. It is home to numerous restaurants, sports courts, and museums. If you are traveling with kids, then you should visit the Kalemegdan Park as there are many playgrounds and chess boards for them to enjoy. Also, the Belgrade Zoo should not be missed as it has hundreds of different species including birds, mammals, and exotic animals from across the world.
Republic Square
Republic Square is a popular hang-out spot for young locals of Belgrade. You can take a walk around and explore some of the most popular structures like the National Theatre, National Museum, and the statue of Prince Michael. Located in the Stari Grad municipality, Republic Square is one of the busiest places in Belgrade.
Recommended Tours
Where to stay in Belgrade? Hotels Worth Your Attention
To have a comfortable and affordable stay in Belgrade, you can book a room at Life Design Hotel. Located about 600m from Trg Republike, the hotel offers facilities like; free WiFi, flat-screen TV, private bathroom with shower, and more. You may even relax and enjoy at their spa center after a tiring day. It looks new and modern close to the city center.

A luxurious stay at Hilton Belgrade would certainly make your holiday a memorable one! Spacious air-conditioned rooms and amazing views from its rooftop bar and restaurant were the highlights of the hotel. The rooms also included a fridge, some kitchenette, as well as a kettle for making tea/coffee. Their friendly staffs and 24-hour room service will make your trip comfortable.

If you are visiting Belgrade for a short and budget-friendly holiday, then you should stay at Airport Hotel Garni. The hotel is a 3-minute drive from Nikola Tesla Airport, so traveling to and fro would be super-convenient. Moreover, air-conditioned rooms with basic facilities are available for a low-price. It is a perfect hotel for families with kids and pets.

Traveling In Belgrade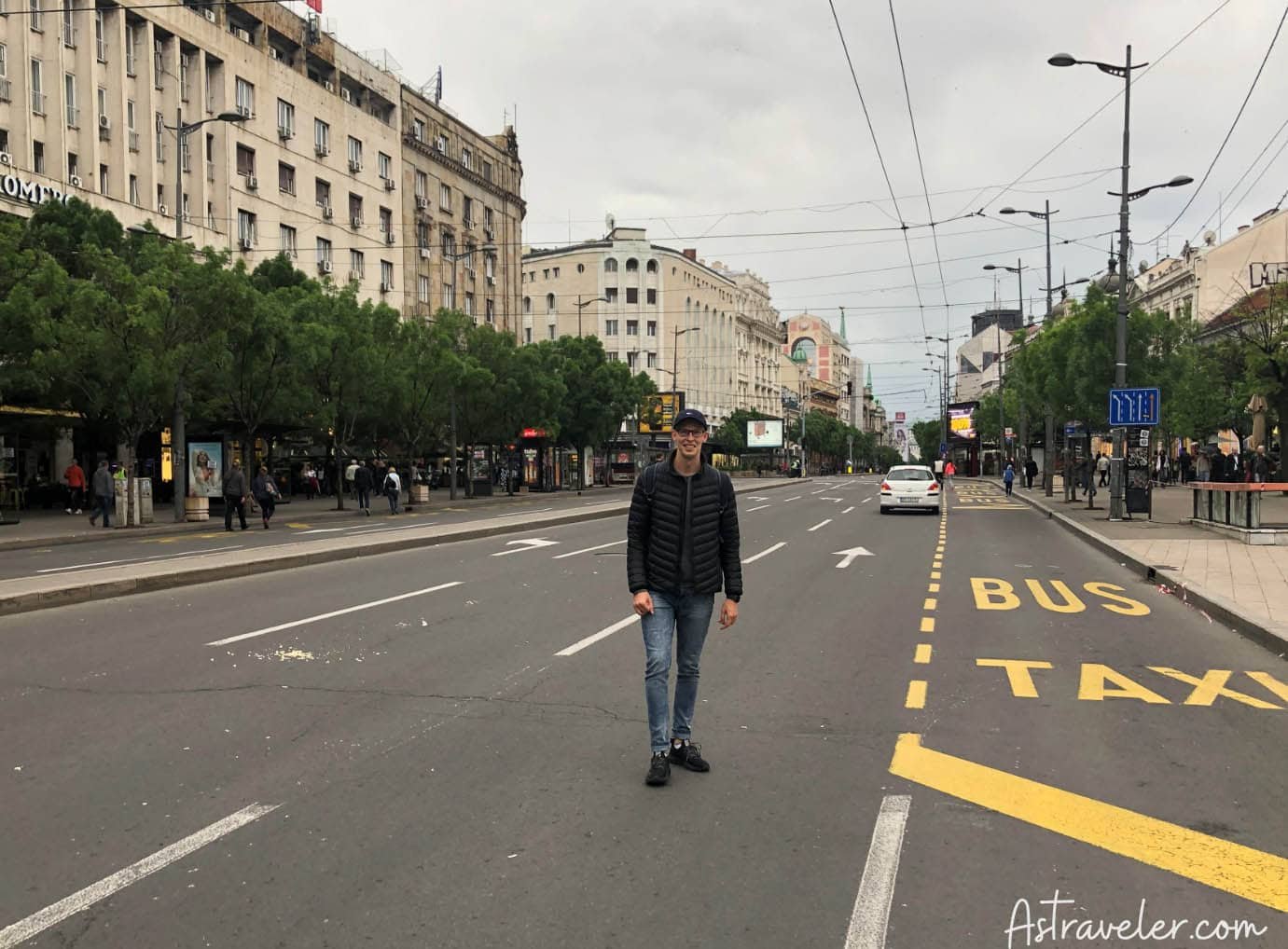 Belgrade city public transport comprises of a network of buses, trams, and trolleybuses. There is a well-developed public transportation system that comprises of four zones. Single tickets can be purchased in the public transport vehicle from the driver or conductor. At present, the Metro system is not present in Belgrade, but the construction work is in progress. Taxis are available easily and the fares are metered. So, you do not have to worry about getting scammed. However, ensure that the taxi driver uses the meter and it is correctly set in the beginning of the journey.
Paper Cards
For travelers, it is recommended to buy a paper card if you are staying longer, which will let you drive for a certain time period on all lines available at 1st and 2nd Public Transportation Zone. The validity of the ride will depend on the amount that you have credited in the paper card. These cards are valid for three months. In case you are planning to stay for longer, you can buy the plastic card, which is valid for three years. You can credit the cards as and when required.
Tips For First Time Travelers
If you are planning to rent a car and drive in Belgrade then ensure that you put the side lights on at all times. Always wear a seatbelt, do not drink and drive, do not use mobile phones, and follow the traffic rules properly.
You can drive in Serbia with a valid International Driving Permit or license for six months. If you are staying longer then you will need a local license.
Do not carry important documents and lot of cash with you especially in public places as you may become a victim of pickpockets.
Sellers in local markets and private shops entertain bargaining, so don't forget to show your skills.
Food In Belgrade
Serbian cuisine has acquired elements from different cooking styles across Europe and Middle East. Some of the popular dishes include pljeskavica (a beef or pork patty) and ćevapi (grilled ground meat). The traditional drink of Serbia is homemade rakija (alcoholic drink) and plum brandy šljivovica. A celebration is incomplete without serving / drinking these drinks. Regarding drinking water, if you are used to consuming tap water, then you can do that in Belgrade too; otherwise you can buy bottled mineral water from local stores.
Is It Safe To Travel To Belgrade, Serbia?
Belgrade, Serbia is an absolutely safe city for solo travelers as well as women backpackers. The locals in Belgrade are very warm and welcoming. However, you need to take some precautions in Belgrade, just like you would while traveling to any other city across the world. Petty crimes happen and tourists are prime targets, so be cautious. Ensure that you follow their laws properly as they are very strict about it. If you break a law, then your passport won't help you in avoiding arrest or prosecution.
To conclude, Belgrade is a charming city and those who visit it once, come back again for more! So, pack your bags and have an amazing time in Belgrade.
Let's be friends on Instagram:
In this post – @Aistis and @Aiste