San Marino is a beautiful microstate in Europe that is nestled in the mountains and surrounded entirely by Italy. Travelers visiting Europe usually add nearby destinations like Rome and Venice to their itinerary and ignore countries like San Marino. This makes San Marino a perfect place to visit for vacationers who prefer discovering secluded areas. A single day would be enough to explore this tiny country. Here is a complete guide on things to do in San Marino on your day trip so that you do not miss out on the attractive places.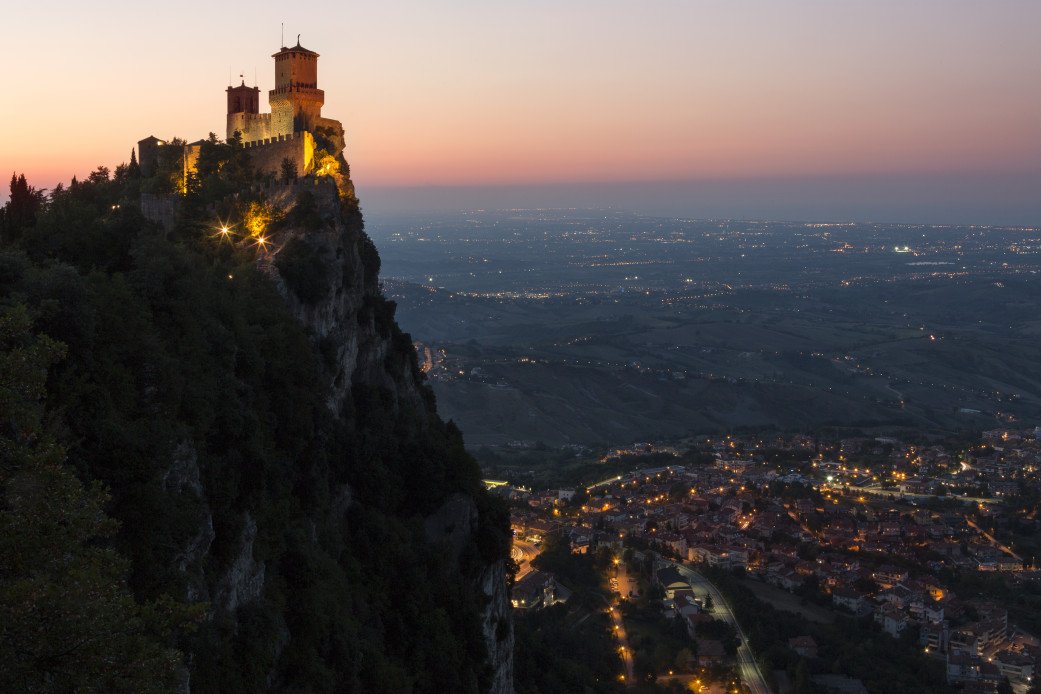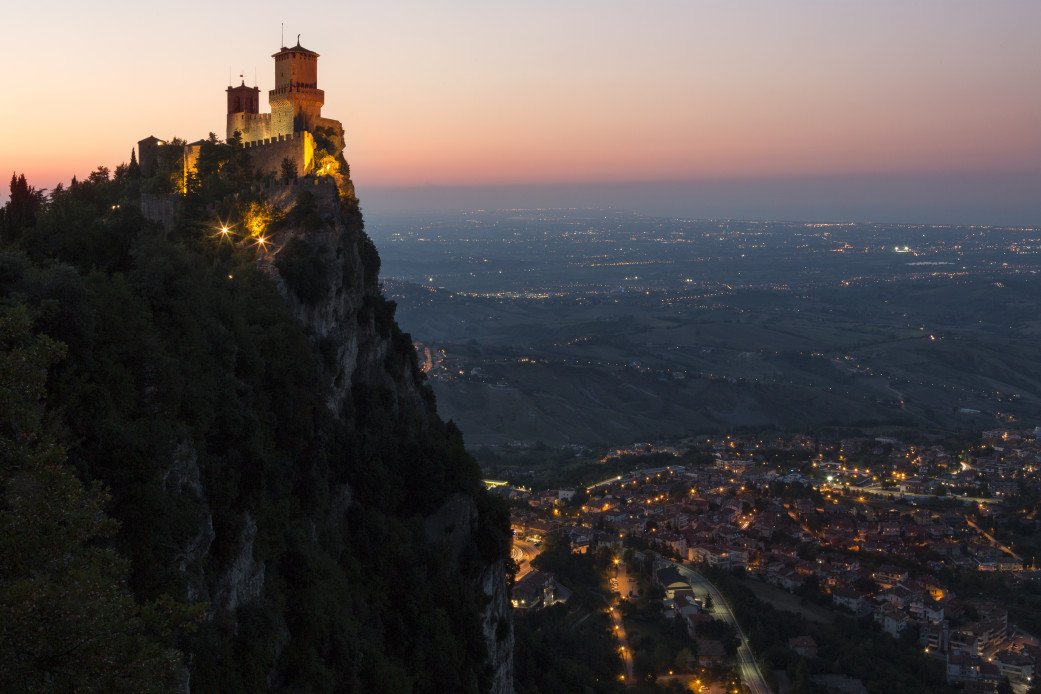 The most convenient way to reach San Marino is by hiring a car or driving your personal vehicle. Alternatively, you can arrive at the Rimini International Airport, or take the train to reach Rimini Railway station to continue from there by bus, altough don't forget that you can reach San Marino from further cities such as Bologna by using Italian trains.. The buses are well-connected and provide safe, comfortable, as well as efficient services. Once you reach San Marino, you can explore the entire area by walking on the streets. You will come across several local shops selling weapons, perfumes, and sunglasses so don't forget to buy some souvenirs. Listed below are the attractions that you should not miss in San Marino.
Climbing Towers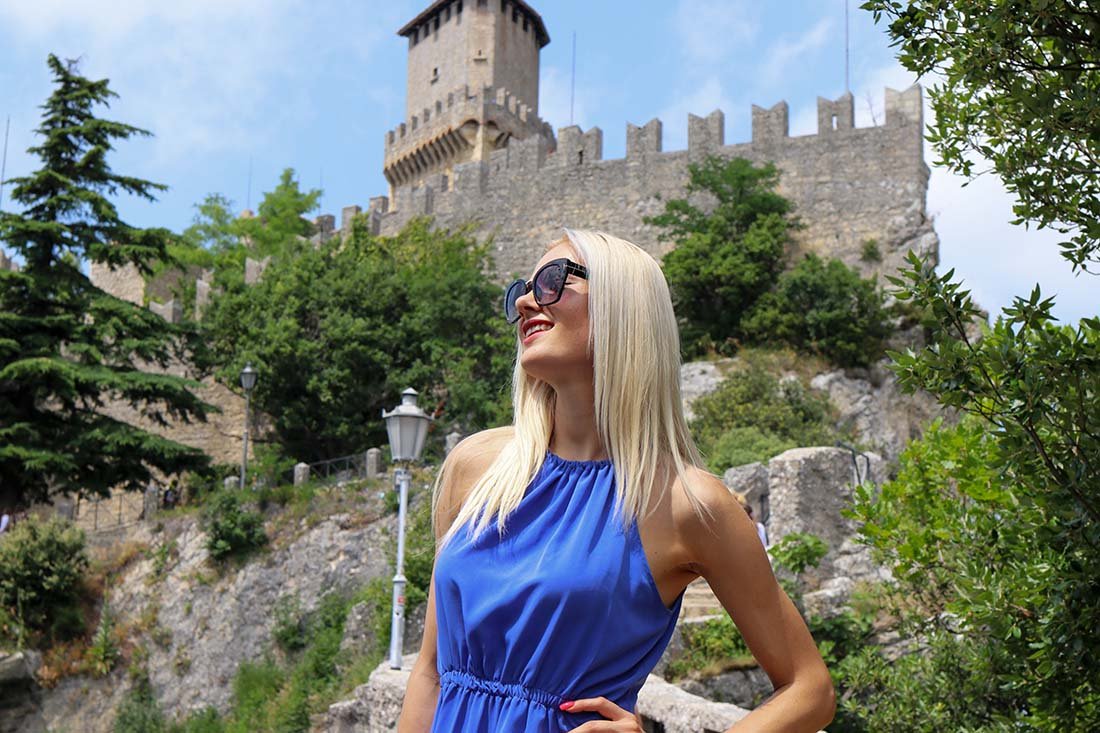 There are three towers in San Marino and all of them offer picturesque views. Guaita is the oldest tower among the three and you need to climb a few steep steps to reach the pinnacle. Cesta tower is located on the highest peak of Monte Titano. There is a museum located on top of the tower, which displays various weapons and artifacts. The third tower is Montale, which offers amazing views that can be captured on your cameras.
At the beginning of the video we are traveling in San Marino, so you can see almost all the mentioned things to do in the video.
State Museum
Next, you can head to the State Museum to view about 5000 pieces of paintings and artifacts to gain knowledge about the culture and history of San Marino. Occasionally, there are exhibitions and events held, so if you are lucky enough then you would be able to see their amazing presentations. The timings for the museum are 9am to 5pm.
Borgo Maggiore
San Marino is divided into nine municipalities or castles, among which Borgo Maggiore is one of them. Each castle is led by a council that manages its territory and services to citizens. Borgo Maggiore lies at the foot of Monte Titano and is the second largest town of San Marino. It has the most important market area so if you want to visit the agricultural fairs or shop for the local stuffs then you should take with yourself a travel backpack and visit the Piazza Grande at Borgo Maggiore.
Cableway
Once you are done with shopping and exploring Borgo Maggiore, you can take the cableway to reach the historic center of the city. Although it is just a 2 minutes ride, the stunning views of the Adriatic coast are simply mesmerizing. Moreover, it will not take a lot of time and adding the cable car ride would be the best way to view the beauty of San Marino. A round trip will cost 4.50 Euros per person and a single journey will cost 2.80 Euro. It is one of the most comfortable means of transport that is been used by tourists, so do not miss it!
Few Vital Aspects That You Should Know Before Traveling To San Marino For One Day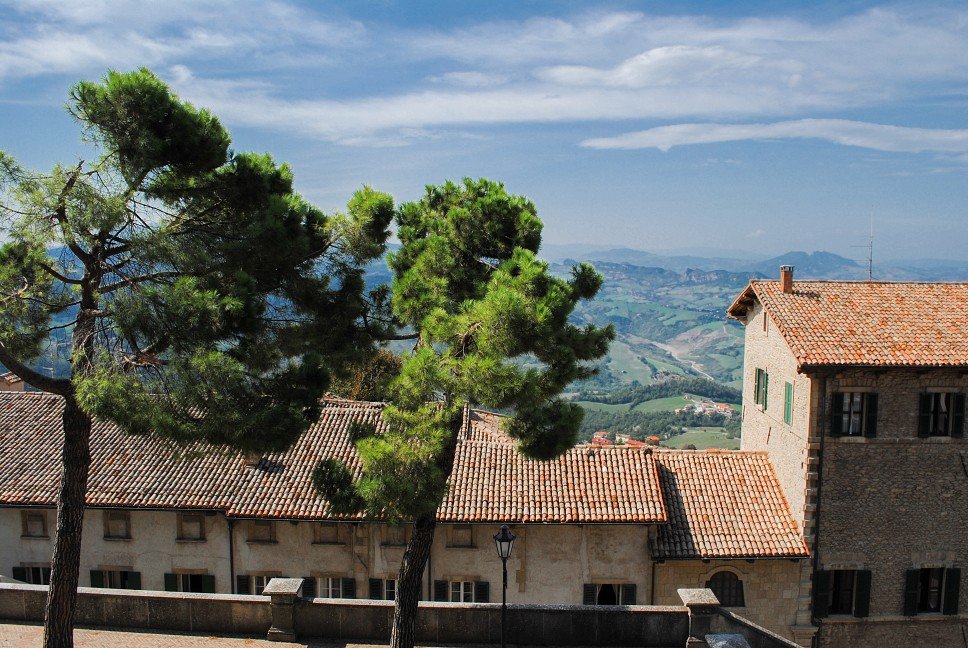 The locals are referred as Sammarinese. Their official language is Italian and the currency is Euro.
Sammarinese cuisine is quite similar to Italian delicacies. Some of the famous dishes are baked pasta with smoked ham, roasted rabbit, chickpea and noodle soup, bacon soup, and various kinds of pastas.
For desserts, you can try Torta Tre Monti (wafer cake covered in chocolate), Bustrengo (authentic Christmas cake), and Torta Titano (layered by chocolate, biscuit, coffee, and hazelnuts)
Biancale, Brugneto, Roncale, and Tessano are some of the local wines that you should try out.
The best time to visit San Marino is in the months of March to May (Spring Season) and September to November (Autumn Season). December to February is winter season, so if you want to enjoy the snow then you should plan for these months. June to August is the summer season; however, in the month of July there is maximum number of events held. So, plan your trip accordingly.
To conclude, San Marino is a wonderful, tiny country that remains untouched by mass tourism. If you are planning for a trip to Italy, then you should allow a day for San Marino in your itinerary. You will certainly have a great time exploring this hidden gem.