If you are planning to visit an island for your next holiday then Mallorca, Spain would be a perfect choice. Whether you are visiting the island for relaxing on the beaches, shopping at chic boutiques, gazing at the architecture, or learning its culture and history, Mallorca will not disappoint you at all. To help you in making your holiday a memorable one, here is our guide that covers the best attractions of Mallorca. So, follow the guide and have a wonderful stay.
What To Do In Mallorca?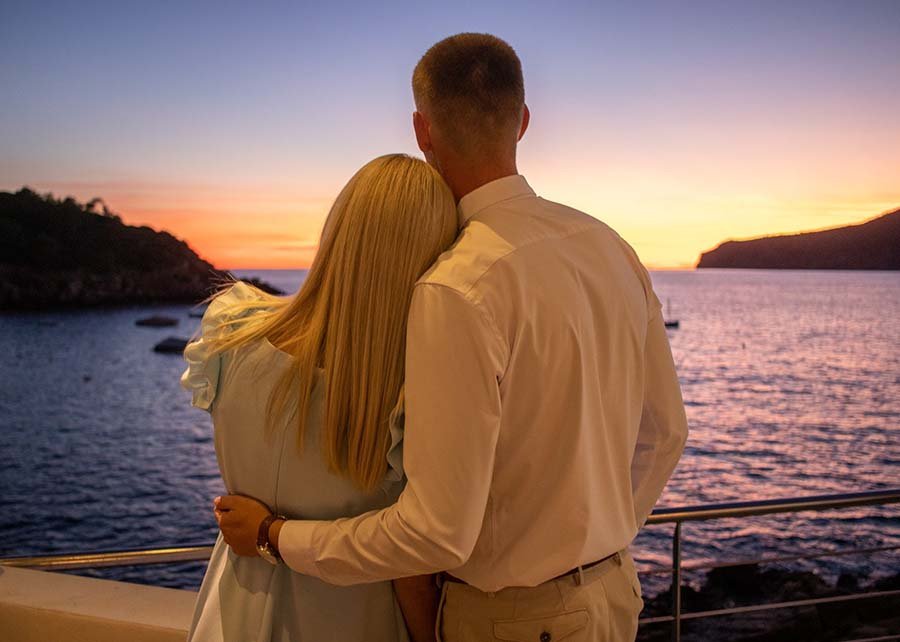 Catedral-Basílica de Santa María de Mallorca
If you want to gain knowledge on history, culture, traditions, and art of Mallorca, then you should visit the Cathedral of Mallorca. It is a huge cathedral with beautiful interiors and light effects. You should allot at least two hours to explore it completely. The timings to visit the cathedral are different for each month, so it is better to check their official website before planning for a visit.
There are several guided tours, exhibitions, and workshops held on a regular basis, so you may even check them out. Some of the attractions that are close to the Cathedral are Terrazas de la Catedral de Palma, Palau March Museu, and Jardines de S'Hort del Rei. Moreover, there are numerous restaurants and hotels in close proximity like Ombu, Ambra, and Pope, so you can relish authentic Spanish meals.
Drach Caves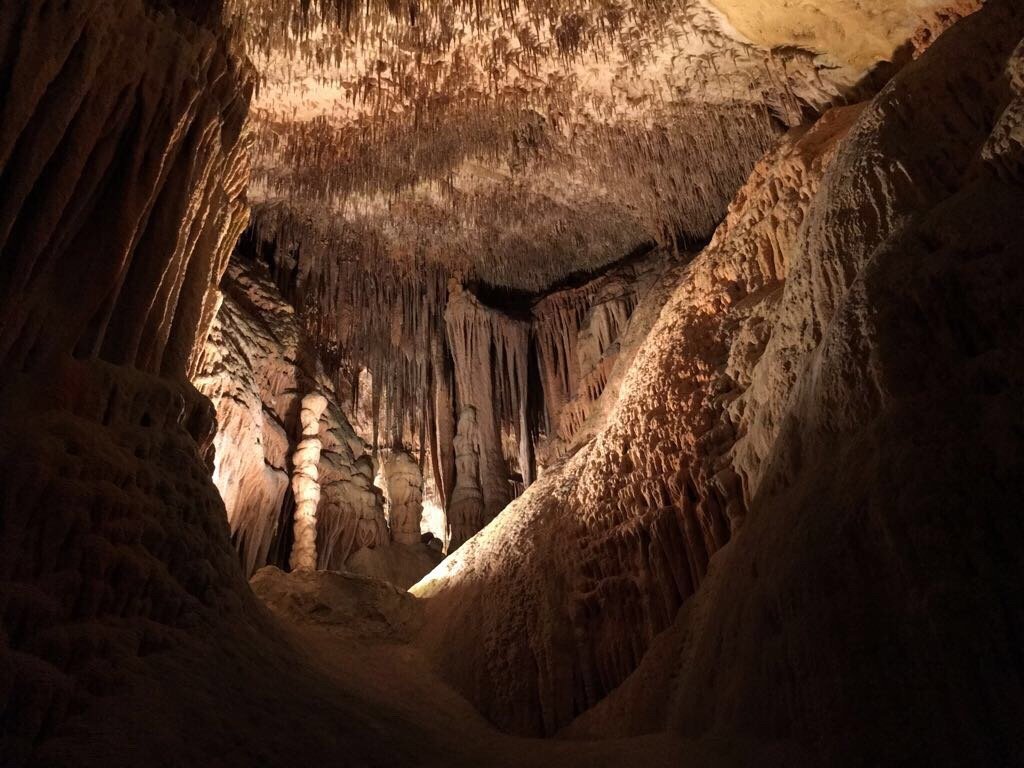 Caves of Drach is a popular tourist attraction, which is located on the east coast of Mallorca. It is a lovely underground lake where you can attend live classical music concerts. On their official website, you can check the prices, schedules, and purchase entry tickets. You should reach the entrance of the cave about 5 to 10 minutes prior to the visiting time.
Do not forget to carry your camera so that you can capture awesome pictures of the lake. You can spend an entire day out here as the surroundings are so beautiful that you can keep strolling or relax in the shade of trees. Ensure that you wear the best travel shoes so that you can walk comfortably. About 500 meters away is Porto Cristo where you will find innumerable restaurants, bars, and shops.
Royal Palace of La Almudaina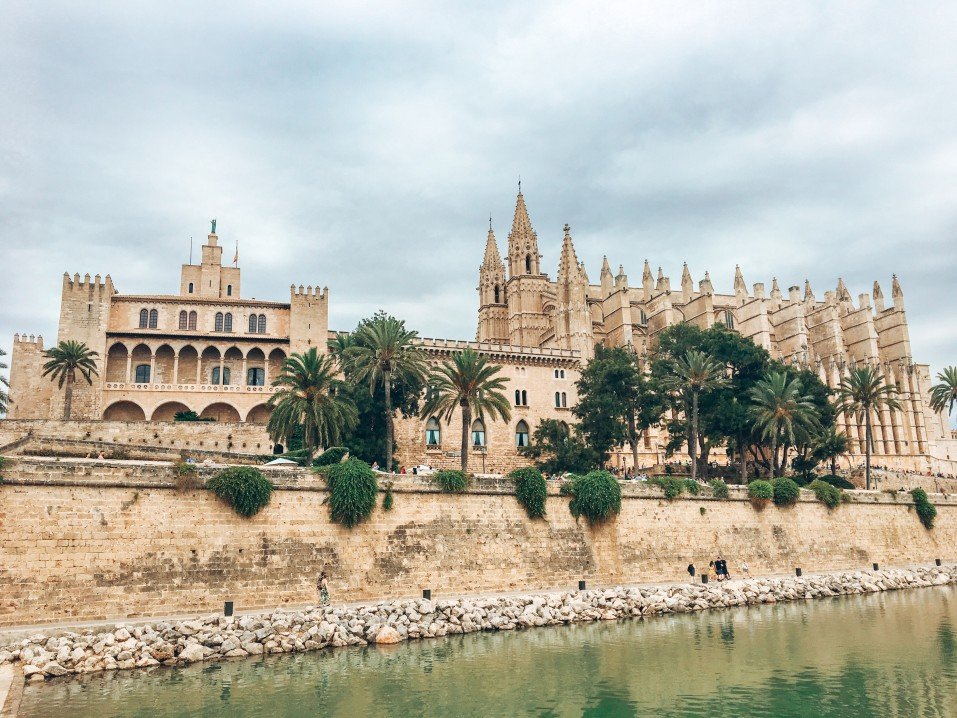 Located in Palma, the palace is the official summer residence of the Spanish Royal Family. You can visit the palace to view its beautiful architecture, paintings, decorations, and furnishings. To know more about the opening and closing hours as well as pricing of tickets, check out the Royal Palace of La Almudaina website.
You will require at least an hour to view the entire palace properly. Ensure that you carry identity cards for proof of age else you will not be allowed to enter the palace. On weekends, the area might be crowded, so to avoid long queues you should visit in the mornings as soon as the gates open. If you want to learn more about the history of the palace then you can book for a touring guide.
Tren Soller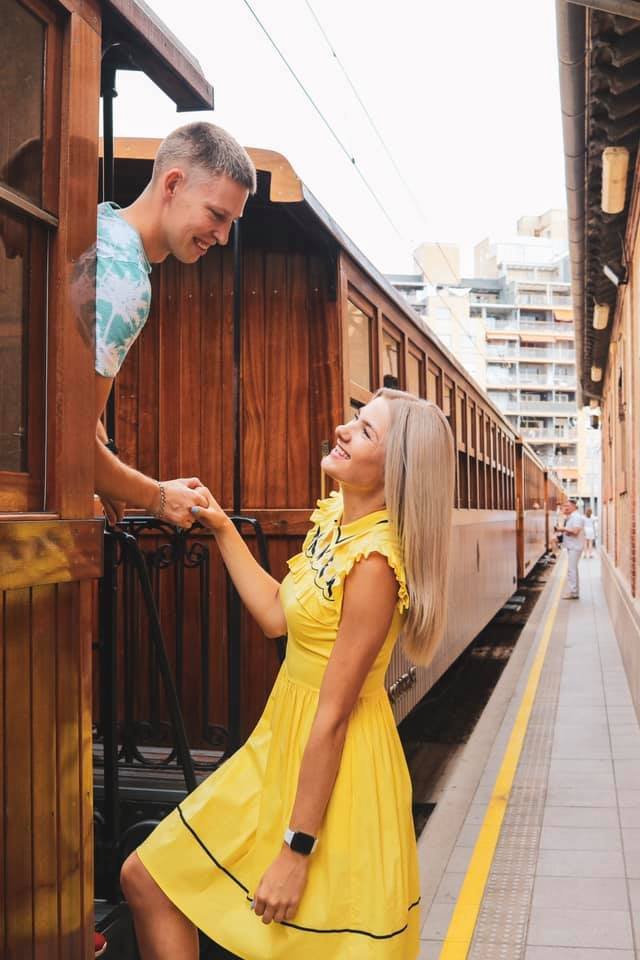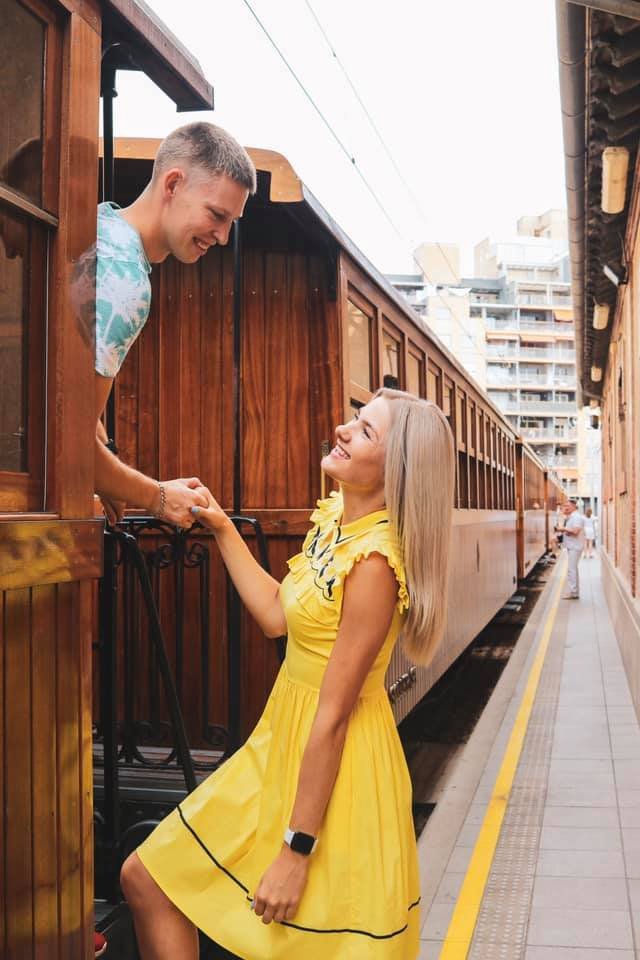 Your holiday to Mallorca would be incomplete if you do not experience the train and tram rides. The trains and trams were crafted centuries ago and the company ensures that its aesthetic stays in place. Check out the timetable and ticket charges for the train service on their official website before planning for a trip. You cannot purchase the train tickets in advance as you need to buy on the day of the journey.
Also, it is advisable to reach the station about 40 minutes before departure. Ensure that you carry enough cash for buying the tickets because you cannot pay through debit or credit cards. On the other hand, the tram tickets can either be purchased on board or by buying the Pack Ticket for train + tram at the Main Station of Palma. Remember, tram tickets can only be purchased with cash.
Caló des Moro
If you want to have a relaxing holiday by lying on the white sands then Caló des Moro would be the best beach to visit. Located about 6kms from Santanyi town, the Caló des Moro is one of the most popular tourist destinations of Mallorca. It is a bit difficult to reach the turquoise blue waters but is definitely worth the efforts.
The surrounding pine trees make it one of the finest picnic spots for locals as well as tourists. However, there aren't any facilities provided like restaurants, umbrellas, lounge chairs, showers, changing rooms, toilets, etc. so go well-prepared. Yet, during summers you will find the beach to be overcrowded with travelers because of its surrounding beauty and crystal clear waters.
Many travelers find Mallorca to be their perfect wedding destination and a beach wedding is a favorite venue. Other than beaches, you can plan for a wedding at castles, high-profile venues, and luxury hotels amongst other amazing locations. April to October is the most popular time of the year to get married. Last year my brother had exchanged vows in the midst of the magnificent Mallorca.
Where To Stay In Mallorca?
Hotel Samos, Magaluf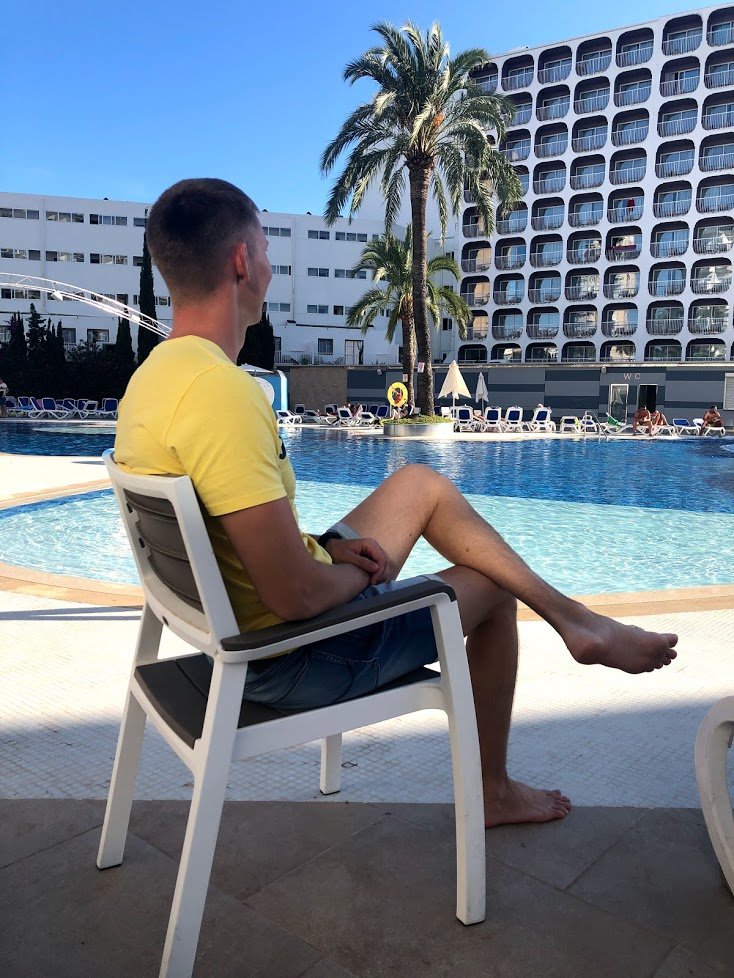 Located in the heart of Magaluf, Hotel Samos will be a perfect place for your accommodation since it is very close to the beach, restaurants, and bars. Also, it is well-connected with various other areas of the island. The rooms are spacious and you will get several amenities like free Wi-Fi, fridge, air-conditioning, heating, TV, and more. There are three outdoor swimming pools for you to relax, sunbath, and swim. You can relish authentic Spanish cuisine at their restaurant that serves buffet for breakfast, lunch, and dinner.
Hostel Pura Vida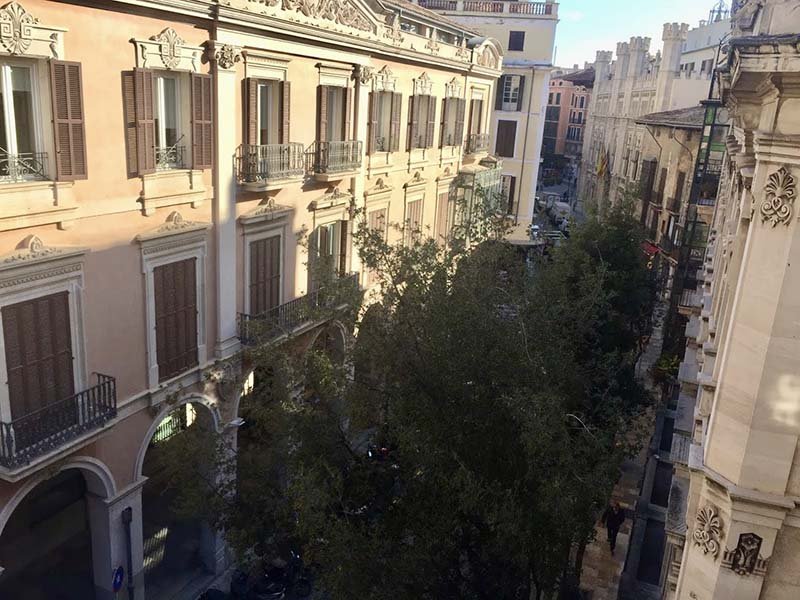 If you are looking for a budget-friendly stay then you can book a room at Hostel Pura Vida. The hostel is about 4kms away from Cala Major Beach and 1.6kms away from Palma Convention Centre. Each room has a balcony, free Wi-Fi facility and coffee/tea makers. The kitchen/dining area as well as bathrooms have to be shared amongst other travelers.
So, by following our guide, you will be able to explore the must-visit places of Mallorca. Once you are done discovering the majestic Mallorca, you can add Barcelona as your next stoppage in your itinerary as it is about 206kms away. You can reach from Palma to Barcelona by car, ferry, or plane. If you are short of time then flying would be a good choice otherwise take the ferry, which would be cheaper as well as enjoyable.