Bucharest is the largest city and capital of Romania, which is well-known for its glorious architecture, vast gardens, friendly locals, and much more. There is so much to do in Bucharest for all age groups that you may fall short of time during your visit to this wonderful city. Ensure that you read this in-depth guide on Bucharest well and then book your tickets so that you do not miss out anything important that is worth watching and exploring.
The best time to visit Bucharest is in the month of April to June and in September. If possible, then avoid visiting in July and August as it is the peak summer season, so it is extremely hot. The peak winter season should also be avoided because it is freezing cold with considerable snowfall.
Tourists visit Bucharest for several reasons; excellent book stores, beautiful cathedrals, magnificent buildings, etc. To spend some time with your loved ones, you should visit the Central Park as it has several fountains, bridges, and monuments. If you enjoy Escape Rooms then your trip is going to be an entertaining one, as there are more than 140 Escape Rooms in Bucharest.
Your trip to Bucharest would be incomplete if you do not try its authentic dishes. Some of the must try traditional cuisines of Romania are Salata de Vinete (eggplant salad), Mititei (grilled minced meat rolls), Sarmale (minced meat with rice) and Papanași (boiled or fried donut in sour cream), among others.
Listed Below Are Some Of Bucharest, Romania Points Of Interest:
Bucharest Old Town:
The Bucharest Old Town is the most attractive and central area of the Romanian capital. Major touristy attractions are located here, so staying in a hotel at Old Town will save a lot of time on traveling. There are innumerable restaurants and cafés here that serve authentic Bucharest cuisines. Probably, your first stop for meals should be the Caru' cu Bere restaurant of Bucharest Old Town as its wonderful interiors and yummy food should not be missed at all.
Three of the most beautiful churches of Bucharest are located here, so you should add them to your to-do list of things. If not all then among the three, you should visit the Stavropoleos Church that was built in the year 1724, which has amazing stone and wood carvings. If you are looking for a lively pub to spend your evenings then head straight to The Drunken Lords, which is located on the street that links Strada Lipscani and Strada Blanari. The best place to try Mussels and Black Angus beef burgers is at Burgers & Scoici.
Cotroceni Palace And Museum:
It was a former royal residence and home to King Carol I, which has now been converted into a museum. Here, you will find a collection of paintings, sculptures, decorative art, vintage books, photos, religious art, etc. M0st of these items are of a European origin and mostly belong to the Royal House of Romania.
To book a visit to the museum, you need to take prior appointment, at least 24 hours in advance through their official website. For a tour of 100 minutes, the ticket costs 35 RON per adult and for a tour of 60 minutes, the ticket costs 25 RON. There are special tours in English, French, and Italian languages too, which has a different pricing.
The Palace Of Parliament:
Commonly known as the House of the People, the Palace of Parliament is a must-visit place in Bucharest. It is the second largest building in the world that consists of more than 1,000 rooms. These rooms have been ornamented with handmade embellishments, which include some of the rarest metals. The 700+ crystal chandeliers make the rooms glittering and stunning.
There are various packages available for visiting the Palace of Parliament. You can check their official website to know more about the packages. Children between the age group of 0 to 6 years and people with disabilities can enter the building for free of cost; but, accompanied with an adult companion. There are several events held in the centre and if you are lucky then you may get to attend one of them.
Some More Things To Do In Bucharest, Romania:
Take a walking tour so that you can gain some knowledge about the place by talking to the local guides. Although the walking tours are free of cost, you need to tip them at the end of the tour. Don't forget to carry plenty of water and sunscreen. One such walking tour is held at Unirii Square Park at 10:30 am and 6:00 pm. Another walking tour starts from Union Plaza Park and ends at University Circus. It is a two hour walk that will let you discover some of the amazing Bucharest landmarks like Palace of Parliament, Old Town, Bucharest University, and Stavropoleos Church, among others.
If you want to taste the local food of Bucharest, then participate in the Romanian food tour. There are innumerable local delicacies that can be tried like the Romanian bacon, sausage, plum jam, pork, cheese pie, goats cheese, homemade bread, traditional wine, sweet pepper, and much more. The tour will last for 3 hours and at the end of it, you will even get a bottle of liqueur to take back home as a souvenir. To participate in the tour, you need to book your tickets online, which would cost about 370 RON.
Rent a bike to explore all the Bucharest parks. 10-20 kilometers bike friendly route will be waiting for you!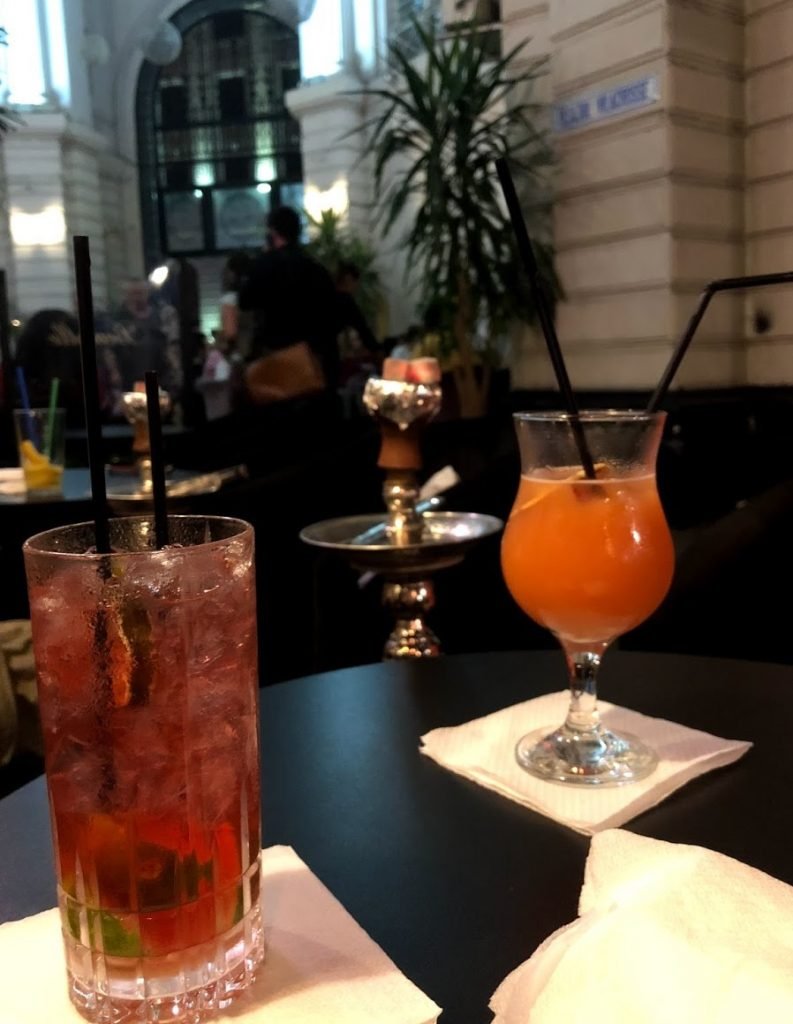 To enjoy Bucharest nightlife, head straight to any of the Hipster pubs for partying or to Gradina EDEN where you can enjoy beer and wine in a calm environment while listening to some great rock tunes. Another happening place for couples who enjoy drinking and partying in the night is the sky bars at Bucharest Old Town. However, be prepared to find a lot of tourists eating, drinking, and dancing their night away on the streets and in the bars. The two most popular Bucharest nightlife sky bars in Old Town are the Nomad Sky Bar and Pura Vida Sky Bar.
Shopping in Bucharest can fit all tastes and budget. You can either shop in the local markets for some inexpensive stuff or visit the high-end stores for purchasing branded items. Some of the items that you can buy here are handmade crafts, antiques, embroidered clothing, woodcarvings, carpets, and painted wood or glasses, etc. The famous shopping centers of Bucharest are Baneasa Shopping City, Afi Palace Cotroceni Mall, Amadeus Antiques, Thomas Antiques, and Bucuresti Mall, among others.
To explore this city completely, you can book a ticket for the hop-on, hop-off bus tours, which are operated daily in the months of May to October. These are double-decker buses that will introduce you to beautiful architecture, landmarks of Bucharest, and other touristy areas. The frequency of the buses is 20 minutes and they operate from 10 am till 10 pm. The 24-hour ticket card costs 25 RON per adult and 10 RON for 7 to 14 years old children. Kids below 7 years old can travel for free of cost.
If you want to taste the different local wines of Romania then you should check out the private wine tasting tour in Bucharest Old Town. It is a 2.5 hours tour that will introduce you to Romanian wines, take you through some of the city's landmarks, Lipscani Street, and Cărturești Carusel bookshop. You will get to taste five Romanian wines at one of the best wine bars in this city.
Hotels in Bucharest, Romania:
Where to stay in Bucharest is one of the common worries of travelers. To help you out, listed below are the best hotels of Bucharest:
Hotel Capitol:
Built in 1901, Hotel Capitol is located in the heart of Bucharest and is close to several shopping areas, museums, restaurants, etc. It is 2 minutes away from the famous Bucharest Old Town; so, if you book your room here then your stay is going to be an entertaining one. You can either select a single room, double room, apartment, or a superior double room for your stay as per your preferences.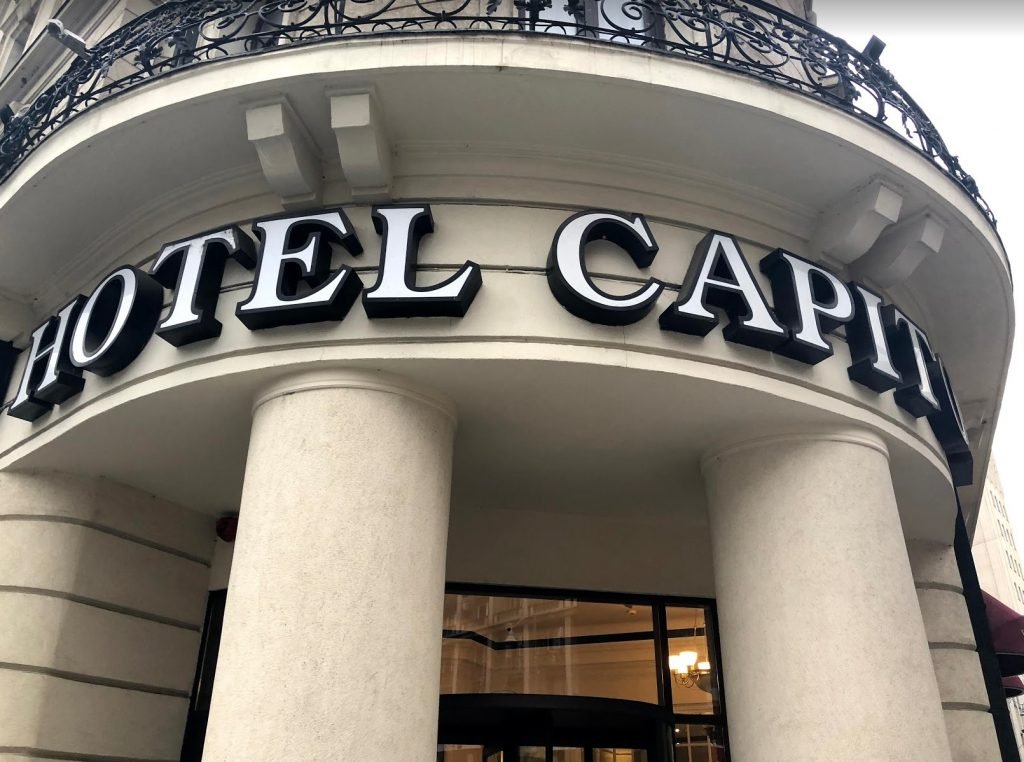 Each room offers several facilities like cable TV, wireless internet, individual climate control, and mesmerizing views. The Capitol restaurant is on the ground floor of the building and has the capacity to accommodate about 80 people at one time. They serve international specialties as well as traditional cuisines. The hospitality of their staff will ensure that you have a comfortable stay in the hotel.
Hotel Europa Royale:
It is a 4-star hotel, which is about 2 minutes away from Unirii Metro Station. The rooms are extremely spacious and comfortable. There are several amenities provided like tea/coffee facilities in the room, air conditioners, hair dryer, Wi-Fi, free toiletries, etc. The hotel is in close proximity to several landmarks, restaurants, cafés, and shopping streets, among others.
There are various types of rooms available in the hotel, which comprises of, Single Atrium View, Double Atrium View, Double Street View, Deluxe Room, Suites, Twin Street View, and Suite with Balcony. You can select any of the rooms as per your requirements and preferences. The rooms on the 4th floor of the hotel offer unique views ofOld Town.
Duke Hotel:
It is an inexpensive boutique hotel, which is close to Piata Romană metro station. So, if you are looking for neat and clean rooms with basic facilities and at affordable prices then you should check them out! Some of the amenities that you will get with each room are lockers, minibars, flat screen TV, free car parking, air conditioning, etc.
The hotel is in easy access to public transport and is about 10 minutes away from the city center. The staffs are very friendly and they will happily provide information on the nearby restaurants and shopping areas. Depending on your preferences, you can either select an executive room, double standard room, twin room, or junior suite.
Little Old Town Hostel:
The rooms of Little Old Town Hostel provide mesmerizing views of the city as it is located right in the heart of Bucharest. The hostel is about 3kms away from the main train station. It will take approximately 15 minutes to reach the Otopeni International Airport by road.
Some of the amenities that you will get here are free Wi-Fi, lockers, luggage storage, shared living room, bathroom, and fully equipped kitchen that facilitates self-catering. You can either stay in the double rooms or common dorms that have several beds. There are innumerable bars, clubs, and restaurants nearby the hostel.
Reaching Bucharest:
The most easiest and quickest way to reach Bucharest is by air. There are two airports in this city; Henri Coandă Airport and Aurel Vlaicu Airport. There are domestic as well as international flights connecting both the airports. Flights to Bucharest are cheap for most of the months as there are several low-cost flights operating. Moreover, there are many buses available outside the airport that will help you to reach the train station or the center of the city.
The main train station of Bucharest is the North Train Station where several trains arrive from various parts of Romania. Bucharest is connected through railways with various other European nations too, and all international trains arrive on the same station. Right outside the North Train Station, you will find numerous buses and taxis that will take you to your destination.
Eurolines, the most reliable bus company of Bucharest can also be used to travel from various European cities. Some other bus companies are Atlassib, Double T, etc. Traveling to Bucharest by car is not a recommended option as the innumerable roads may make you confused. Once you have reached the city, you can avail the numerous local transportation services available like taxis, buses, trams, metro, trolley buses, uber etc.
Few Tips To Make Your Bucharest Trip Safe And Comfy:
Bucharest is an incredibly safe place to visit as there is no terrorism and very low violent crime. You can explore the city during the day and the night, without any worries. However, taking precautions of your valuables is always a good option. Some of the tips that will make your trip to Bucharest safe and comfortable have been listed below:
Avoid visiting Old Town at night, if you do not drink alcohol.
Smoking is banned in public places and could lead to severe penalties.
You may find people asking for money on the streets. It is better to ignore them than to encourage begging.
There may be some taxi drivers who overcharge tourists. So, the best alternative is to use Uber in Bucharest, which is cheap as well as an easy option. All you need to do is sign up to Uber and book them online from any part of Bucharest.
Traffic in Bucharest is insane, so be extremely careful while crossing the roads. Also, if you rent a car then you should drive cautiously.
All in all, Bucharest is a vibrant and eclectic place, where you will find several cultural events and festivals to enjoy. Its festival season begins in the month of April with Spotlight Festival, Art Safari in May, Street Delivery festival in June and month-long George Enescu Classical Music Festival in September. So, try to plan your trip to Bucharest in the month of April to June or in September, and enjoy their amazing festivals and culture.